This was an article originally written for the Dis After Dark Podcast blog by Lisa. We thought it might be useful to have it here for our readers 🙂 Enjoy!
By Lisa Washington
If you're planning a Disney trip with young ones (and by young ones, we mean babies and toddlers with needs……lots of needs), you will want to be really, really prepared. Here's our essential guide to doing Disney with those needy small people in your life.
► Baby 'Centers'
In true Disney style, when they mention a 'baby center' (just like a baby centre, but spelled funny), what they actually mean is a quiet place of air-conditioned bliss that has everything – everything – you could possibly need for your little one.
You can buy drinks, milk and food and heat them up and then there are high chairs and little tables and chairs so your mini-me can eat. There are also breast feeding facilities that offer comfort and privacy. If your baby/toddler is feeling under the weather, you'll find a huge selection of medicines and remedies available, as well as someone on hand to advise and help you. There are changing stations, a TV room, toys to play with and to buy, bathrooms for adults and bathrooms for kids. These baby centers are luxurious, quiet, calm and cool.

We really advise you make use of them – they will give you a welcome break from the hustle and bustle of the parks and if your baby needs a sleep, it's a great place to go to get out of the heat. It goes without saying that you can also purchase nappies, wipes, cream, dummies and clothing here.
► Book in advance
Don't wing it and don't leave it to chance – take advantage of the fact that you can pre-book every meal and also book up to 3 fast passes in advance.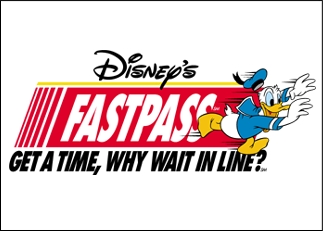 Our last holiday to WDW was utterly stress free. Our tables were guaranteed at lunch time because we pre-booked and we never waited longer than 20 minutes for anything. When the meet and greet with Anna & Elsa was 120 minutes, we waited 15. As soon as we used a fast pass, we tinkered around on the app and were often able to change the next one to an earlier time, and when all of our fast passes were done, we just went and got more. It might take the spontaneity out of your day, but so what? Who needs spontaneity when you have a hot, bothered, impatient, bored toddler? Make life easy on yourself. No queues, no waiting, no being turned away from restaurants. You'll be happy, which means your kid will be too.
► Stay on Property
Seriously consider staying on property. This way, you can make use of the Disney Transportation system (not least of which is the fabulous Magical Express which takes you to and from the airport).
This means no need to hire a car and no need to lug a child car seat all the way from home. You can get everywhere you need to within the Disney resort on the buses and while they might get busy and sometimes you might wait a while ten minutes, they're free, air conditioned and you won't have the stress of driving and trying to navigate. This also means you can pop back to your hotel room during the day so that your kid(s) can have a proper afternoon nap. This in turn, enables you can go back out later for the parades and fireworks.
► Go to another Hotel
When you're at the parks, a fantastic way to escape the hustle and bustle is to skip out and go to the nearest hotel. You don't have to be a guest at that hotel, and you can have a grand old time checking out the gift shops, pool areas, playgrounds, lobby and restaurants. It's even better if you make a reservation at somewhere like 1900 Park Fare because you get to hang around at the Grand Floridian. We had a lovely breakfast there and then explored the resort before hanging out in a quiet, empty seating area while our 2 year old had a cat nap. If you're at the Magic Kingdom, The Grand Floridian, the Polynesian, the Contemporary and Wilderness Lodge are all just a monorail ride away. At Epcot, why not explore the Yacht and Beach Club and the boardwalk? Book yourself into Beaches and Cream Soda Shop and enjoy sitting by the pool and relaxing while you wait to go in. There are so many options available and again, your little one will appreciate the cool, calm, quiet and so will you!
► Be Prepared
This seems like such an obvious thing to say, but it's easy to get it wrong at the parks and end up having a miserable day. Think about the elements you'll be up against and make sure you've made plans to work around them. A good example – it's Florida, it's going to be hot. So buy a clip on buggy fan, invest in one of the extending buggy shades, keep your little one out of the heat and help them stay cool.  At the same time, make sure you've packed a waterproof buggy cover and a poncho because just as easily, the heavens can open and the rain really comes down unlike anything you've ever seen in Florida!

Stock up on wipes, nappies, a change of clothing, a blanket, bottles for drink and factor 50 or higher sun cream. Don't get caught out by thinking a day at the parks is a regular day out.
►Be Dining Plan Smart
On a Disney dining plan? You can really make this work for you so that you can keep your child well fed and happy all day. The Mickey check meals (kids power packs) are a great place to start. Each pack usually contains some sort of sandwich, crackers, fruit, cookie, yoghurt and a drink. It's well balanced, entertaining and fun to eat. If you need to top up after lunch, use one of your snack credits to get a fruit cup, or big muffin, or ice cream. It will tide your child over until dinner later on.
► Have a resort day

Just because you're at Disney, it doesn't mean you have to go to a park every single day. In fact, you should definitely have some time away. A resort day is a lovely day to relax, unwind and make the most of what you paid out to stay at Disney. All of the resorts have good dining facilities, bars, pools, kids entertainment, shops and arcades. Every resort is themed and landscaped, often with plenty of areas to sit and chill out. There is usually a main pool, but then there are also the quiet pools.
A resort day will give your child some room to run around and let off steam, without being stuck in a buggy all day, waiting in line. Plus, you can stretch your legs and explore your resort and make the most of any walks and paths. If you feel like you're starting to go a little stir crazy, hop on a bus or boat to Disney Springs.
So there you have it! Our foolproof, tried and tested guide to having fun at DisneyWorld with the little ones. You really can have an enjoyable, laid back, stress free day with a little bit of planning and being prepared. It doesn't have to be a nightmare of a day where you manage just 2 rides and leave feeling like you've been through a dreadful ordeal.
Have any questions? Want to know more? Just contact us and we'll do our best to help!